FHK Racing is levelling up for this year's South Island Endurance Series.
Our new machine: the Chancellor Aedifice Porsche GT3R (the first of its kind in New Zealand) will be piloted by drivers Francois Beziac, Heremana Malmezac and Jono Lester starting this weekend at Ruapuna Park in Christchurch.
The first of three, 3 hour races over the next five weeks; Ruapuna and the following events in Invercargill (Sep 23) and Timaru (Oct 13) will provide an excellent opportunity for the pilots and entire Prime Speed Sport team to learn the new GT3-spec car inside and out before we ramp up to our international debut in 2024.
Now that we're active on social media, be sure to follow us on Facebook, Instagram and LinkedIn to get the latest updates from race events and behind the scenes.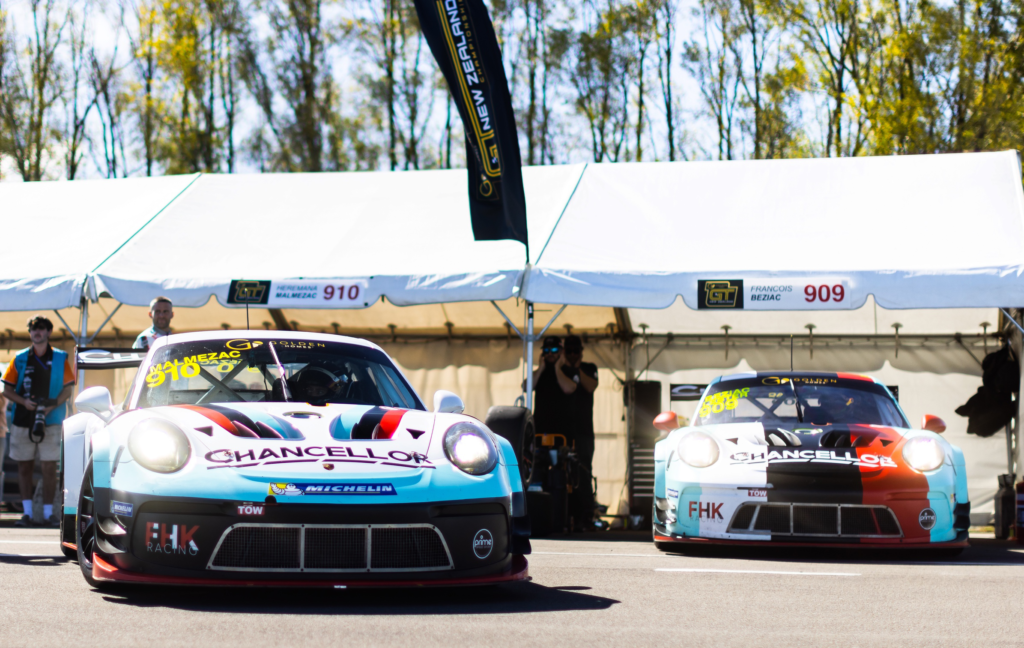 Don't forget about our pair of MRs
The Manthey-spec Cup Cars that carried our team to success in 2022/23 will return for the 1 Hour Championship 'down South'.
Francois and Heremana will drive the #909 and #910 respectively – and both are seeking wins, podiums and the series title that eluded us last season.
The 1 Hour field is looking strong this year (there's even another identical spec MR entered) and the team expect an exciting and tough challenge at all three South Island rounds.